Getting Started¶
This page will guide you through getting started with CloudRepo.
We'll walk you through signing up for your first free trial and then creating your first repository and user.
Sign Up for a Free Trial¶
The first thing we'll need to do is sign up for a CloudRepo free trial on the CloudRepo Signup Page .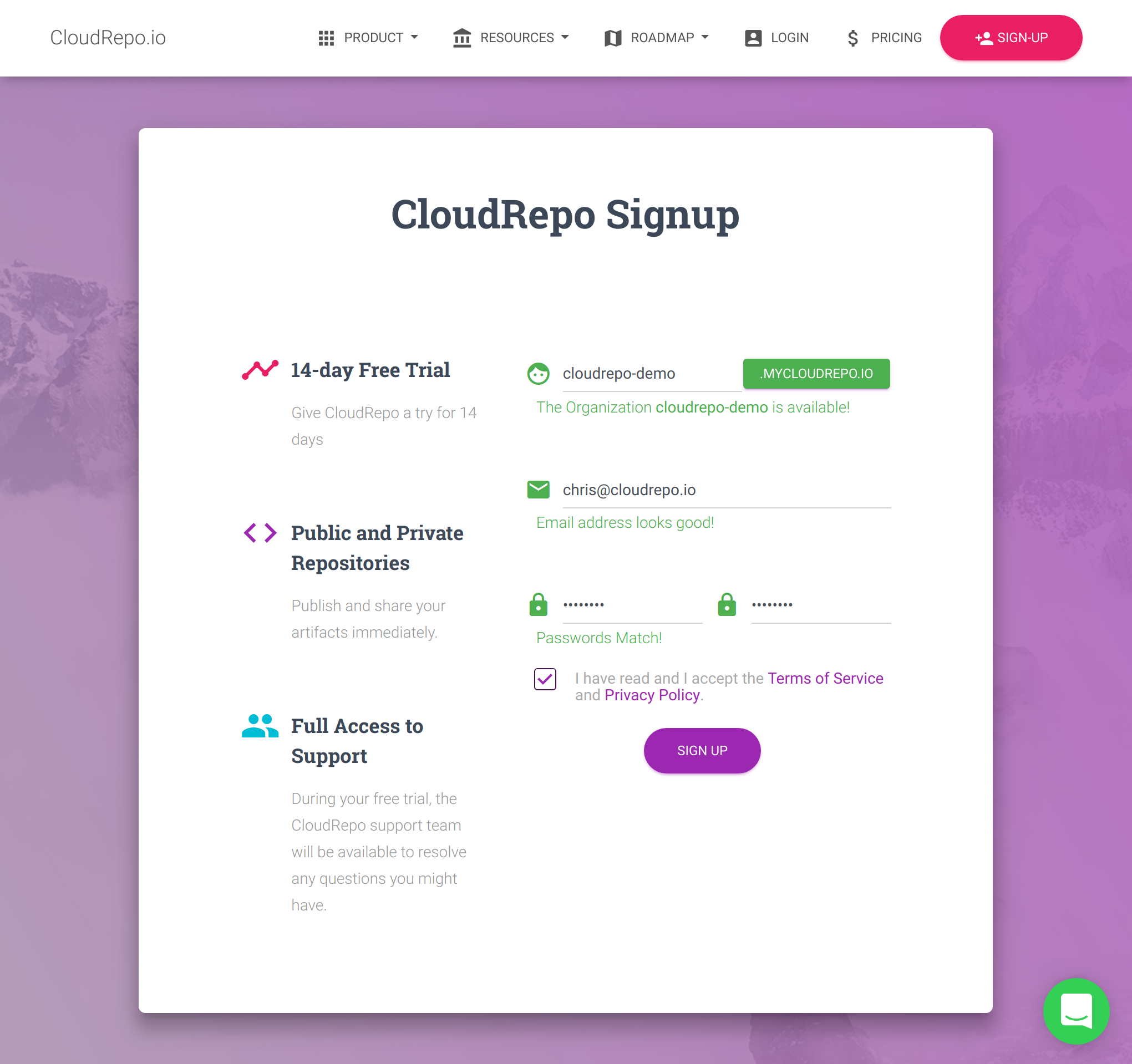 Enter your information on this page and when everything is validated click the Sign Up button.
First Time Login¶
After you successfully complete sign up, you will be immediately logged into the CloudRepo Admin Portal .
Subsequent logins will require that your credentials, but for our first time we jump right in.
Onboarding¶
Upon entering the Admin Portal, you will be presented with the Onboarding Screen: